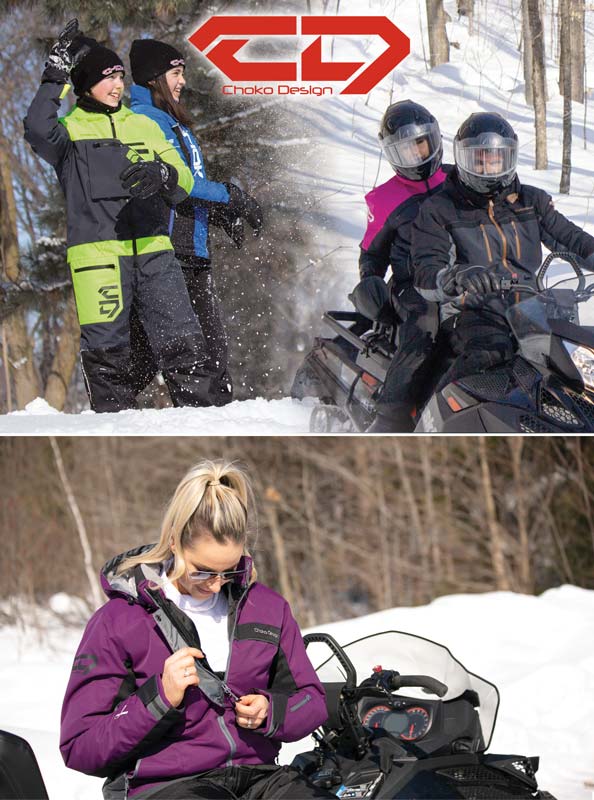 Unsurpassed quality of our fabrics high tech thermal protection and innovative construction techniques assure excellence in performance on the trails while providing a reliable and dependable garment for daily use off the trails.
CDI Inc. the makers of Choko Design garments and accessories was founded by a team with vast experience in the field of snowmobile wear. By taking on the Choko Design brand, the directors being snowmobilers themselves, and having designed and manufactured the clothing lines for many OEM's saw the opportunity to fill a gap in the marketplace by creating a product second to none.
A team of experienced snowmobilers, designers and fabric experts were put to the task and the rest is history.
Continue reading here.